NAPS "Spotlight" Employee of the Month
North Attleborough Public Schools (NAPS) has amazing employees who consistently go above and beyond to make a difference in the lives of our students and schools.
The North Attleborough School Committee is committed to recognizing our employees for their many contributions to our district. We invite you to nominate a staff member who you feel is deserving of recognition as a NAPS "Spotlight" Employee of the Month. Nominations will be accepted from staff, students, parents, and community members.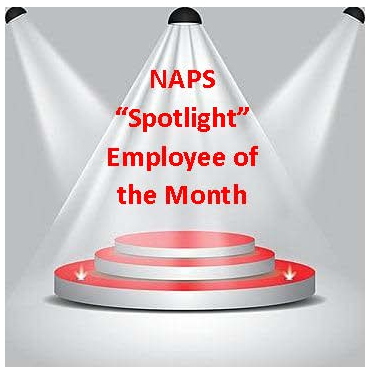 Please nominate a NAPS employee who exemplifies achievements or efforts in one of or more of the following areas:
Makes a difference in the lives of students

Goes above and beyond to make a difference in their role

Displays acts of exceptional kindness

Excels as a team player

Enhances the school community

Positive influence on the school community

Carries out each day with a positive and welcoming attitude and strong work ethic

Demonstrates innovation, leadership and passion for the job

Any action that stands out as exceptional
All employees are eligible to be nominated, including administrators, bus drivers, business office staff, clerical support staff, counselors, nurses, librarians, teachers, custodial, food service employees, information technology employees, instructional assistants, maintenance employees, and more.
All eligible staff members shall only be selected as the "Spotlight Employee of the Month" one time during the school year.
The nomination must be completed by someone other than the nominee (i.e., no self-nominations are eligible for consideration).
Those employees who are selected as Employee of the Month will be recognized as follows:
Be introduced at the School Committee meeting where he/she would receive a NAPS "Spotlight" Employee of the Month certificate.

Highlighted in a short article on naschools.net.

Highlighted in Superintendent Antonucci's Monday Memo.
Spotlight Employees of the Month ~ June 2023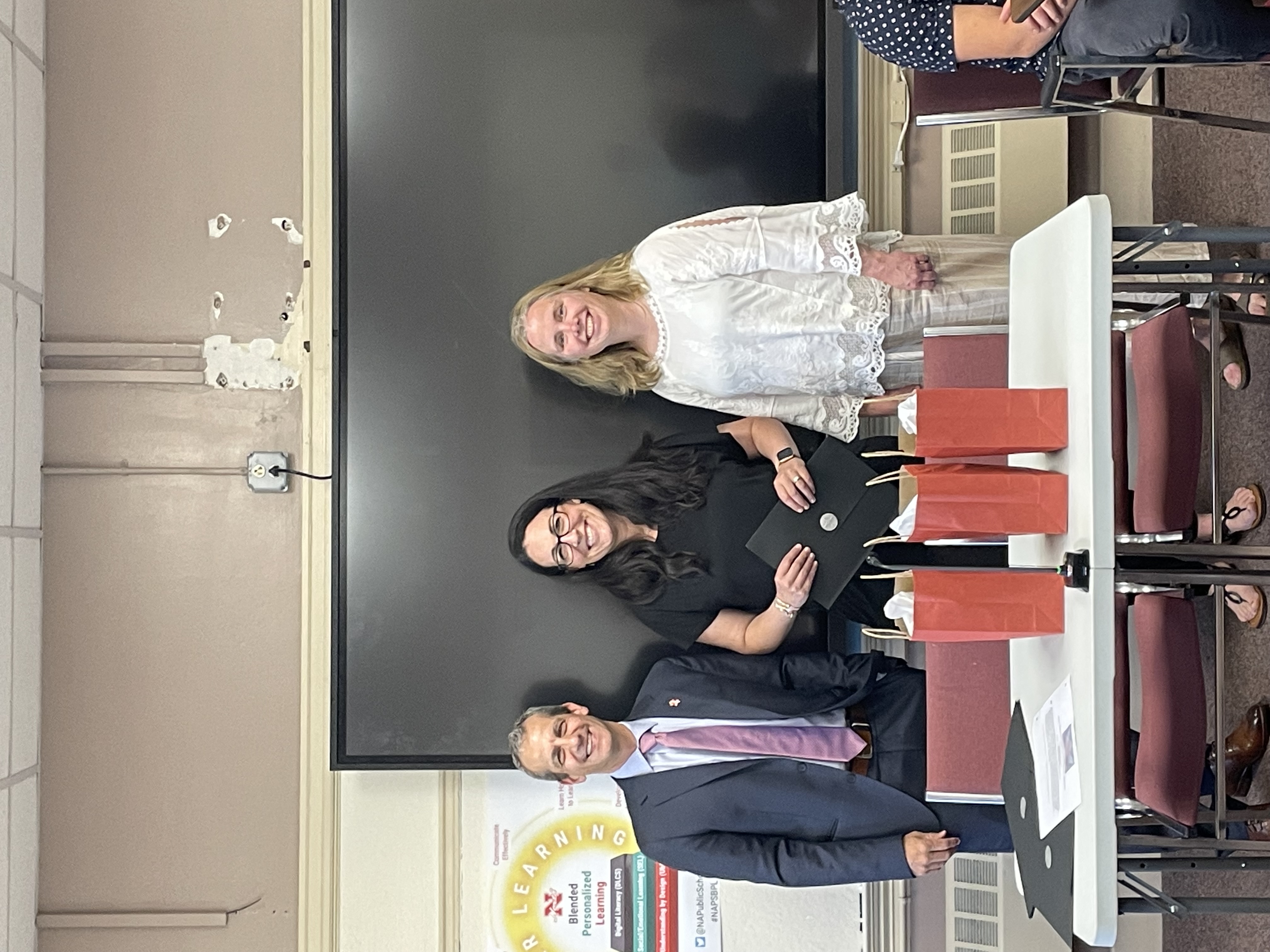 Catherine Scorpio, Math Teacher @ North Attleborough High School
Ms. Scorpio is an exceptional teacher. She fosters a growth mindset in her classroom and goes above and beyond to help her students understand the content. Ms. Scorpio is passionate about the subject she teaches, but does so much more than teach math. She makes every student feel capable and important. She accepts students for who they are and understands the importance of a student's mental health. Ms. Scorpio exudes kindness and compassion and is a positive influence in the lives of all her students. She is also an amazing role model for newer teachers at NAHS. She has truly made a difference in the lives of our children, and we are incredibly grateful for the positive impact she has had in their lives.
- Submitted by a parent/guardian of a student at North Attleborough High School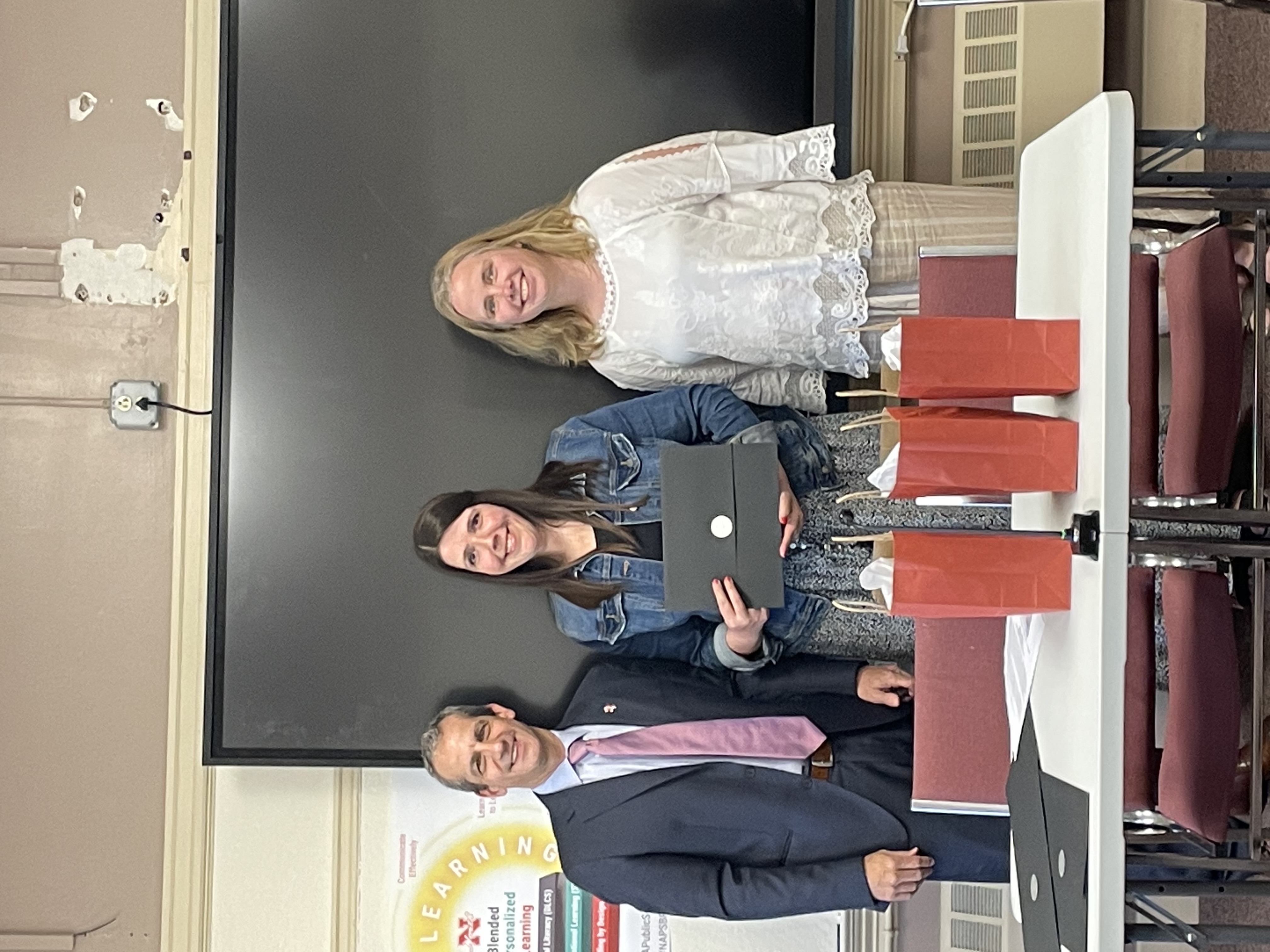 Molly Kelleher, English Teacher @ North Attleborough High School
Molly goes above and beyond for all staff and students in the district. Molly is always the first to respond to emails and meetings and I can always count on her for helpful advise. Molly is involved in Student Voices Summit, Student Council, and Adopt-A-Family throughout the year. She is so busy and yet is always available to talk. This is my first year at the high school and when there was no one available to be my mentor, Molly stepped up. She has been invaluable to me this year and stops by to check in on me often. Her knowledge and love of North Attleboro can be felt by myself and the students. Many of my students have very positive things to say about her and the way she teaches. She makes connections wherever she goes and this deserves to be recognized. Thank you, Molly, for making my first year so amazing.
I have personally seen and benefitted from Molly demonstrating all of the criteria required for this nomination. She has gone out of her way to be supportive towards me despite us being in different departments. Others have offered support as well but Molly has gone above and beyond to check in, be inclusive, and offer genuine care and concern. Additionally, she is involved in organizing the adopt-a-family charity at the High School every Holiday season and the High School Booster club. She brings nothing but positivity and support for her colleagues and that positivity radiates from her classroom as well. If in doubt, walk past her room on a Friday.
- Submitted by fellow staff members at North Attleborough High School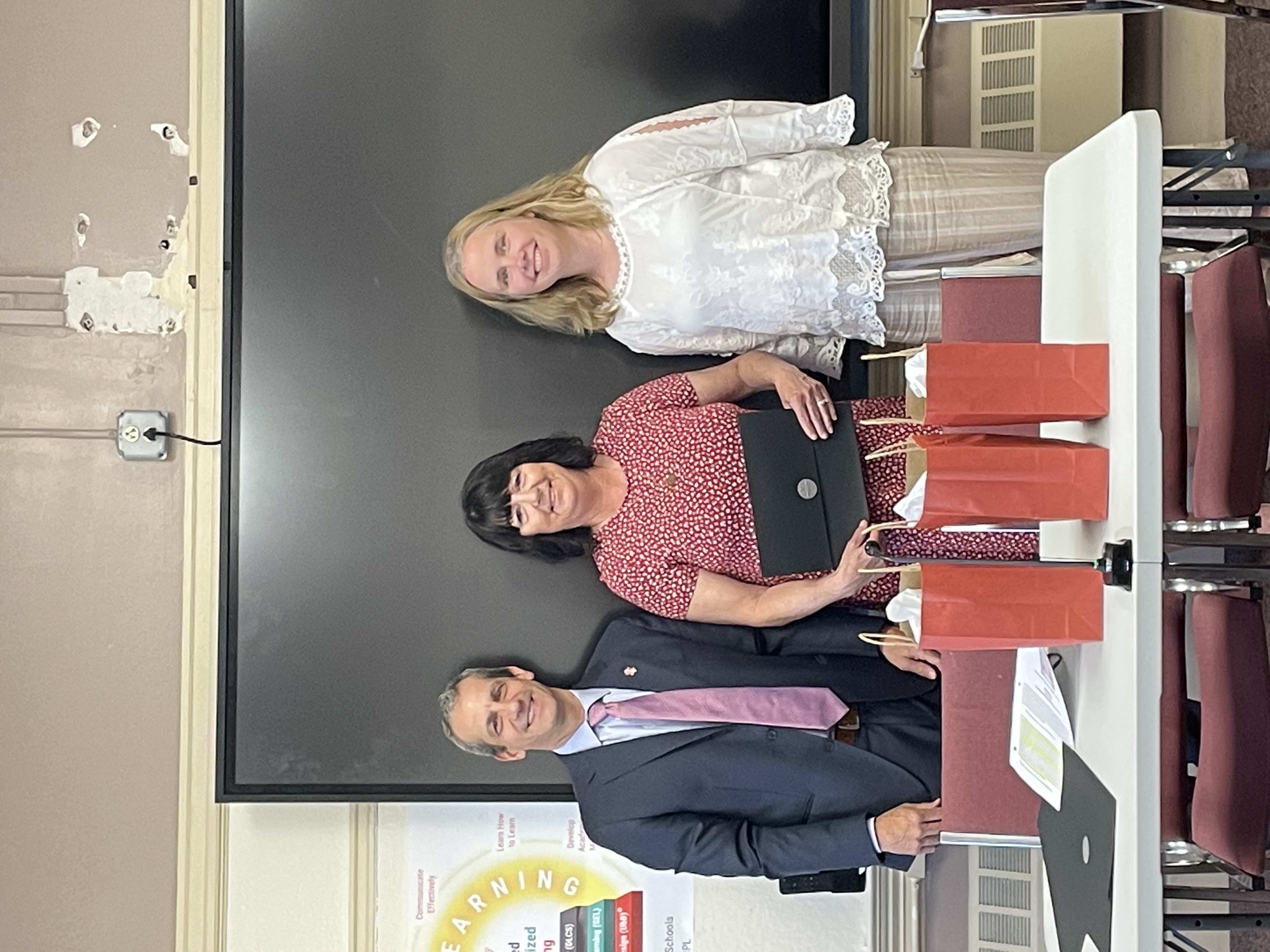 Melanie Marceau, Holmes Transportation Bus Driver, Bus #3 to Amvet Boulevard School and Falls Elementary School
Ms. Melanie has been our bus driver since my middle schooler has been in Kindergarten. Not only does she get our kids to school safely, but she sets the tone for their day. Every morning she greets the kids with a HUGE hello, addresses each child getting on her bus individually and gives them words of encouragement. She takes the time to learn the name of every sibling at the bus stops and says hi to them. There isn't a sporting event that goes by that she doesn't decorate for (World Series, Stanley Cup, Super Bowl). She puts all of the artwork given to her by students up in her bus. She even went so far as to decorate the bus for the Falls 5th grader playing in the Super Bowl this year- she had their numbers and town colors adorning her bus! She also went to their game to support them! She is truly a kind person and wonderful employee who cares about our students and it shows!
- Submitted by a parent/guardian of a student at Falls Elementary School
When I read about the spotlight award I immediately thought of Miss Melanie. She has been our bus driver since my daughter started kindergarten in 2017. I have two kids who ride the bus every day. She is the first person they see when starting their school day and they adore her. She always interacts with the kids (including my preschooler who does not yet ride the bus but stands at the bus stop). She asks how they are doing and always has a compliment for them. She interacts with my husband and I as we stand at the bus stop, also giving us a friendly wave as she approaches and leaves the bus stop. We need to trust her with our children and the comfort level she provides is outstanding. She notices when one of them is having a bad day, offering a hug if they have a sad/tired face when getting on the bus. When contemplating the idea of moving to a different neighborhood, our first hesitation is that we don't want to lose Melanie as a bus driver, it would be a tough change. In addition to her kindness and pleasant attitude, we also feel very comfortable that she disciplines the children when necessary and I feel that they listen to and respect her. My daughter feels very comfortable with Melanie, letting her know when she is having any type of problem with another student. Mornings can be rushed and chaotic, but when she opens that bus door with her friendly smile and happy personality, anything that happened in those five minutes beforehand disappears. We can tell that Melanie truly loves what she does and enjoys taking our children to and from school. Although she does not work in one of the schools during the day, she is a huge part of our experience with the North Schools and is more than deserving of this award.
- Submitted by a parent/guardian of a student at Amvet Boulevard School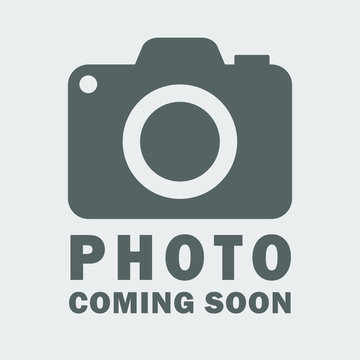 Jessica Jackson, Grade 2 Teacher @ Community School
Miss Jackson goes above and beyond for her students. I have seen such a change in my daughter on how she handles stress with school and different ways she can learn new things. She has made my daughter happy about learning.
- Submitted by a parent/guardian of a student at Community School
Brenda Doucette, LIbrarian - Media Specialist @ Martin School
Mrs Doucette first of all goes above and beyond to make sure that the library is always set up in a way that the kids can find what they are looking for. She also is incredible with the class projects and the ideas she has for the time she has with each class. Also I have seen her outside of the class time, busily trying to get more books for the children and doing what is necessary to keep them in. The care and patience and time that is put forth by Mrs. Doucette is why I think she should be nominated.
Brenda makes Martin School a better place every day. Brenda has a positive attitude, is kind and goes above and beyond in all she does. In the Media center, her love of books and of reading is evident when you see her reach. But she does so much more than helping children pick out books. Brenda incorporates so many other opportunities for students. She helps them with classroom research and community projects and also has amazing technology available for them (green screen and robots). She recently organized a drive to help the North Attleboro Animal Shelter. Students made blankets and toys for them and collected other necessary items they need. She also worked with the student council to raise a $300 monetary donation. She is always thinking of ways to help Martin students and staff. Here are just a few examples of projects she has worked on recently and ways she has gone above and beyond. Last spring she created a "Book walk" outside. This was a wonderful space where teachers could take students outside and read a book as they walked through our peace garden. In February, she encouraged students to write letters to both nursing home patients to brighten their day and also to Martin staff to thank them for all they do. Brenda also coordinates a Mass Book Award Reading inventive. She invites students to read the books, keep a log and has a fun celebration at the end of the year for all who complete the challenge. Additionally, Brenda assists the student council with some of their projects (she recently made some amazing pretzels to sell at our Bake Sale), she is the building technology guru getting many of us through your daily technical difficulties and she organized several author visits to the school this year. These are just a few examples of what Brenda does to make Martin a better community. Thank you for creating this award. I am hopeful Brenda is chosen as I cannot think of a better selection for the "Spotlight ".
- Submitted by a parent/volunteer and a fellow staff member at Martin School
Spotlight Employees of the Month ~ May 2023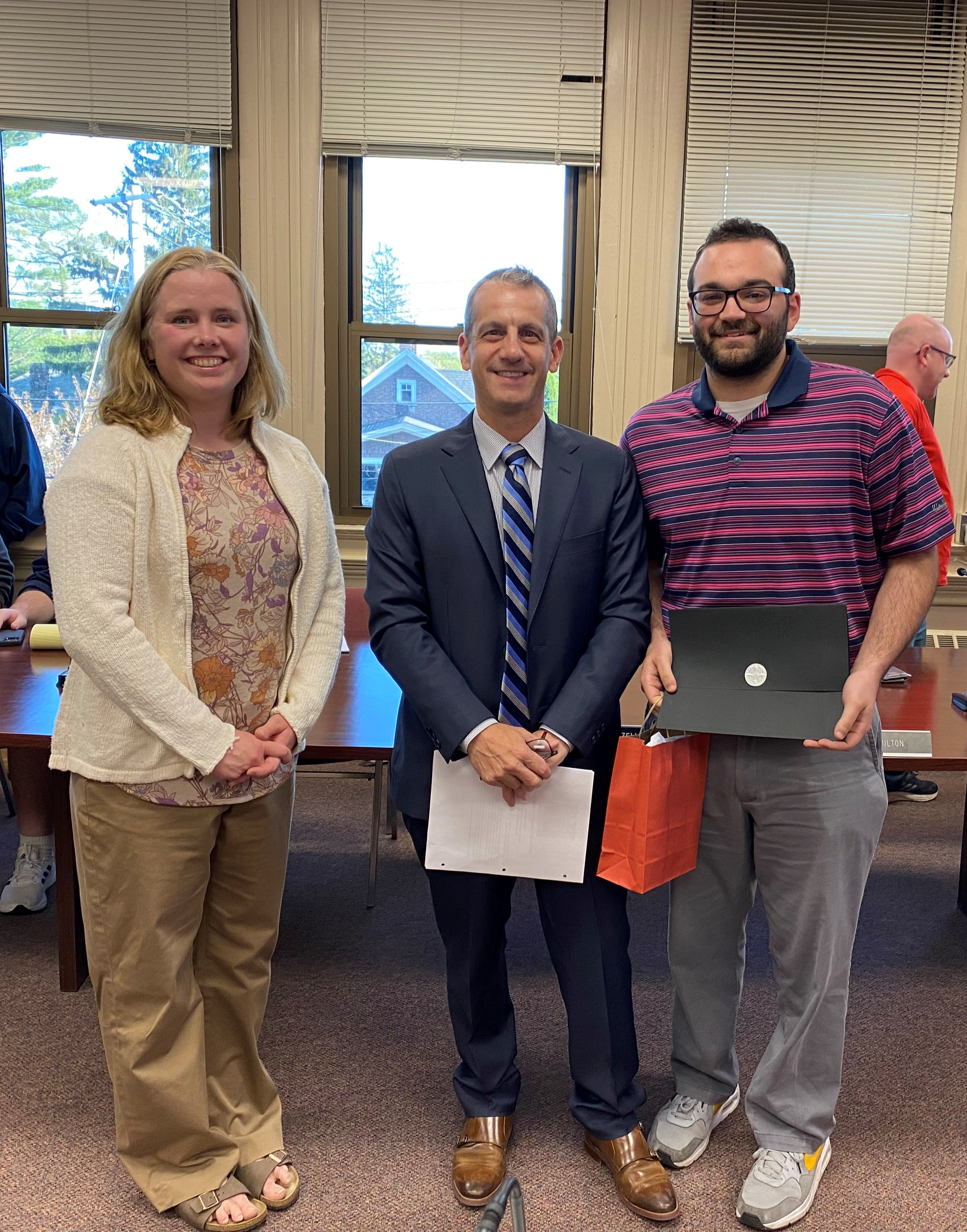 Tom Calabrese, Special Educaton Instructional Assistant and Unified Basketball Coach @ NAMS
Mr. Calabrese is in his first year as Instructional Assistant at North Attleborough Middle School. He is hardworking each day, and dedicated to the students of NAMS. This is shown in his day to day work with students in class, and also when he took on the opportunity to coach the NAMS Unified Basketball team in its inaugural season. Throughout the season, Mr. Calabrese was dedicated to the students who participated and were a part of the team, and he coached them with excitement and great pride. NAMS students looked forward to basketball practice and games each week after school, just so they could see Mr. Calabrese, and also their peers on the court. It was clear that each student very much enjoyed the opportunity to work with Mr. Calabrese during the inaugural season, and they are already looking forward to playing again next Spring. Mr. Calabrese has been a positive addition to NAMS this year, and students are lucky to have him to work with, and look up to as a role model each day.
In the words of one of his students and players, "Mr. C took the time to play basketball with my friends and I. We won many games and even took a bus to a different school. He did this after school when he could have just gone home. He is our Hero."
Submitted by a Student at North Attleborough Middle School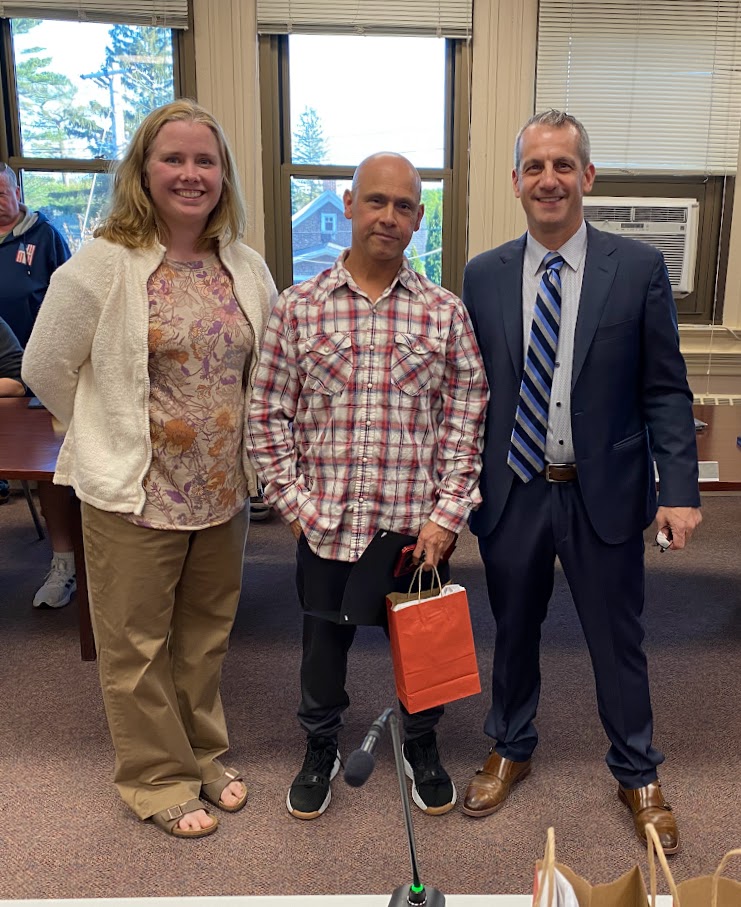 Carlos Coreas - Head Custodian @ Community School
Mr. C goes above and beyond in so many ways, but the ways that stand out to me are the small things. If he is outside at morning dropoff, he makes a point to closely watch students get out of the car. If a student gets out on the side of the car opposite the sidewalk (where cars will pass), Mr. C will step into the dropoff lane to ensure there aren't any cars coming at the child getting out of the vehicle. All of his decisions at the building, whether big and obvious like working tirelessly long hours when the building was down a custodian to less obvious ones such as this, show his deep commitment to the safety and well-being of the students. I have never seen him correct a parent or make a suggestion that they change drop-off - he just steps in to make sure the kiddos are ok and then greets the kids with a big smile and a good morning.
Mr. Coreas greets each employee and student everyday with a great big smile. He goes above and beyond daily to make sure the school is cleaned. He checks my classroom daily to make sure it is clean and things are not broken. He also deeply cares about the students. He is always seen at the lunch room daily and cleans up spills with a smile. When a student is dysregulated, he works with them to clean up their messes. He also checks the playground for student safety. When he saw there was an unsafe branch, he immediately roped off the area and had a tree service come to make the playground safe for the students. Today when he was checking the playground, he saw a few boys playing football. He took the time out of his day to play catch with the students! He is a fantastic male role model in a school where students need it!
Submitted by Parent/Guardian and Staff Member @ Community School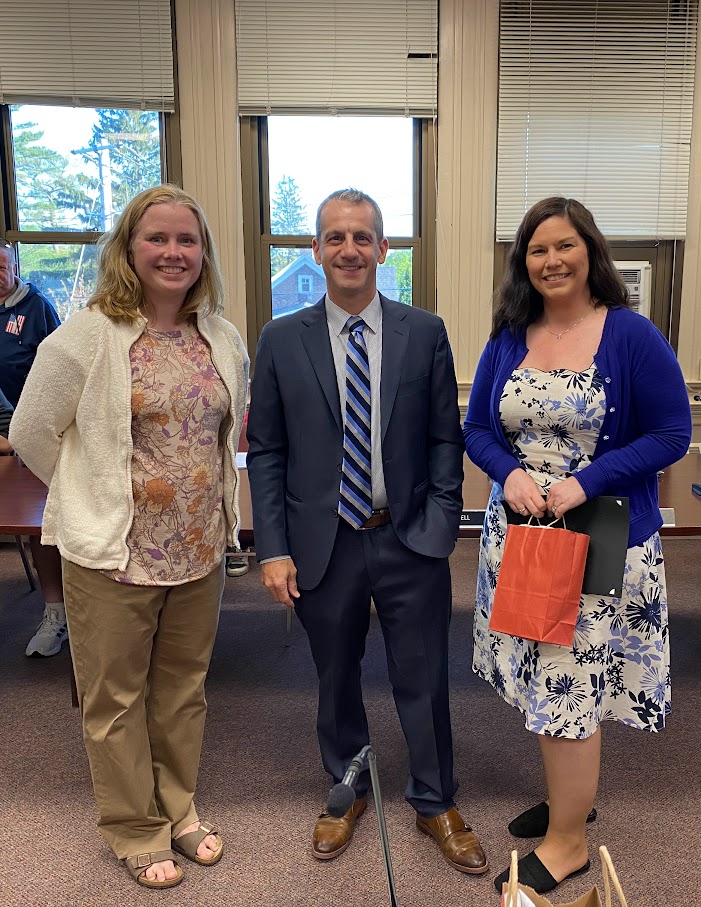 Laura Detri - Guidance Counselor @ NAMS
My child is an 8th grade student at NAMS. Due to a medical issue, my child missed 2 full weeks of school in September 2022. The amount of work missed was overwhelming, combined with the difficulty of navigating around NAMS on crutches for a month afterwards. I cannot overstate how supportive all the teachers were in getting my child back up to speed afterwards.
In particular I want to commend Guidance Counselor, Mrs. Laura Detri. My child is a very social kid but not one to talk about feelings. My child was struggling with this situation much more than they let on to me or my wife. Mrs. Detri met with my child frequently and was able to get them to open up to her unlike they would do with anyone else. She was a godsend and I don't believe my child would have made the progress they made without her efforts. It's not an exaggeration to say that Mrs. Detri saved my child's school year.
Submitted by Parent/Guardian @ North Attleborough Middle School
Holly Fritzsche - Administrative Assistant @ Roosevelt Avenue School
Mrs. Fritzsche is the nicest person you will ever meet. She has the kindest heart and the most welcoming smile. She has endless patience and treats every single person with respect. When I was reading the criteria about this recognition, I thought, wow, Mrs. Fritzsche exemplifies each and every one of them. She runs the Roosevelt Avenue School front office like a champion, excelling in keeping things running with a smoothness that defies explanation. She juggles the phone, visitors, kids stopping by the office, and volunteers and does it all with that beautiful smile on her face. I watched her help a student at the school store who didn't have enough money. She got down on her knees in the lobby to their level, explained the situation to the student in a way they understood, and deflected a meltdown all without ever losing patience. Mrs. Fritzsche is amazing, and every single student and their parents' lives are better because she's in it. Mrs Fritzsche knows every kid and every parent. From about a month into kindergarten she knows those kids. And they have a good feeling about going to see her for anything they may need. She knows all their good and bad times and she's always encouraging. She always has time for questions and just makes the school a happy place to go into for students and parents. You are greeted with a smile every time you are buzzed into the building. She truly cares about our school, she is the sweetest most kind hearted team member, she makes the entire school a better place and deserves to be recognized as a critical member of NAPS
Submitted by Parents/Guardians @ Roosevelt Avenue School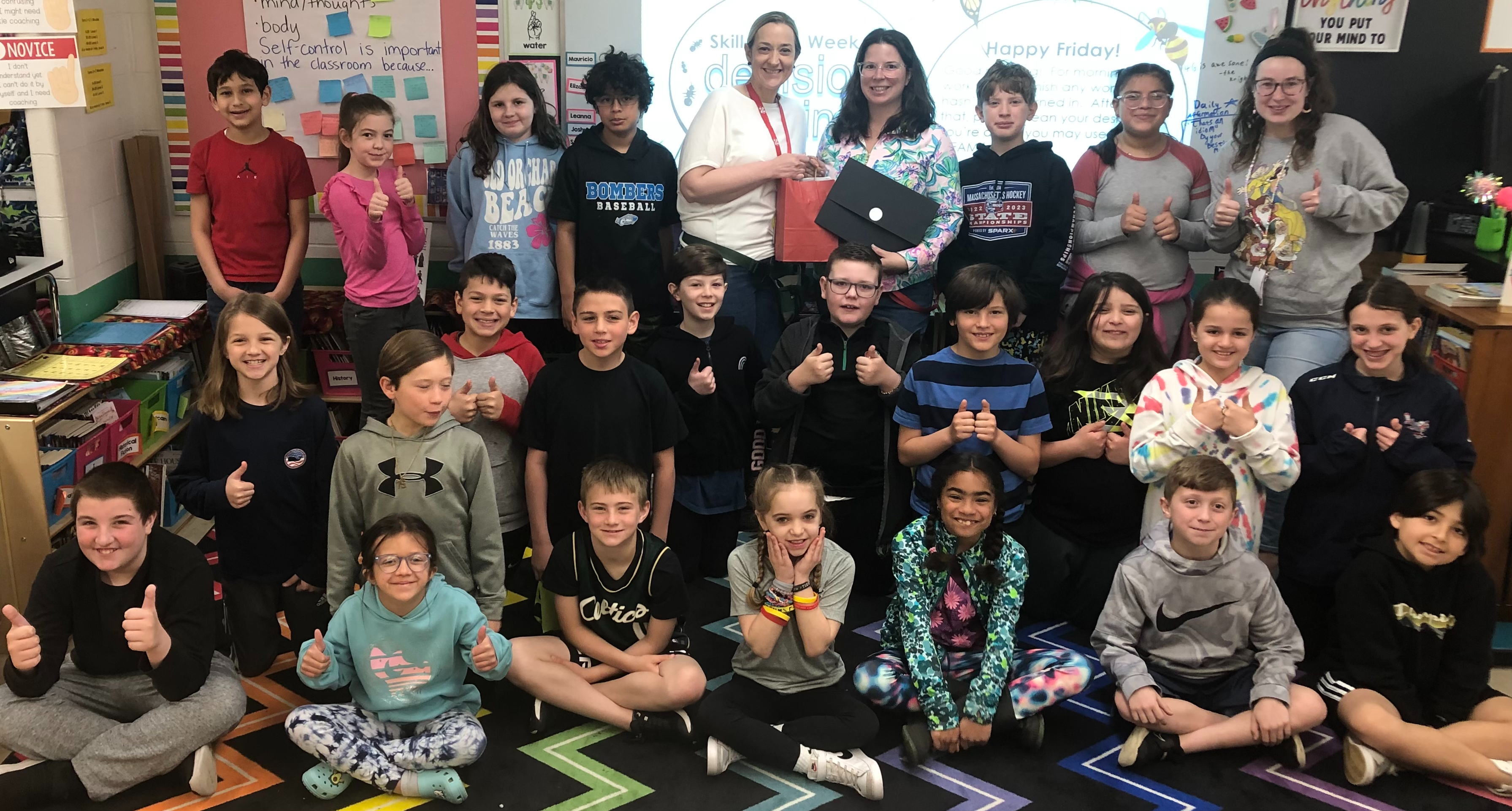 Elizabeth Giordano - Grade 4 Teacher @ Martin Elementary School
Mrs. Giordano has been an outstanding resource and source of support for her students and parent/guardians of her classroom. Mrs. Giordano treats her students with respect and love and makes them feel safe and supported at school. She has worked to make sure that her classroom is an inclusive space and that her students embrace differences of all types. Mrs. Giordano helps parents to ensure their children have a great experience at school and set them up for success.
Mrs. Giordano is my child's favorite teacher, she goes above and beyond to keep students engaged in learning.
Submitted by Parents/Guardians @ Martin Elementary School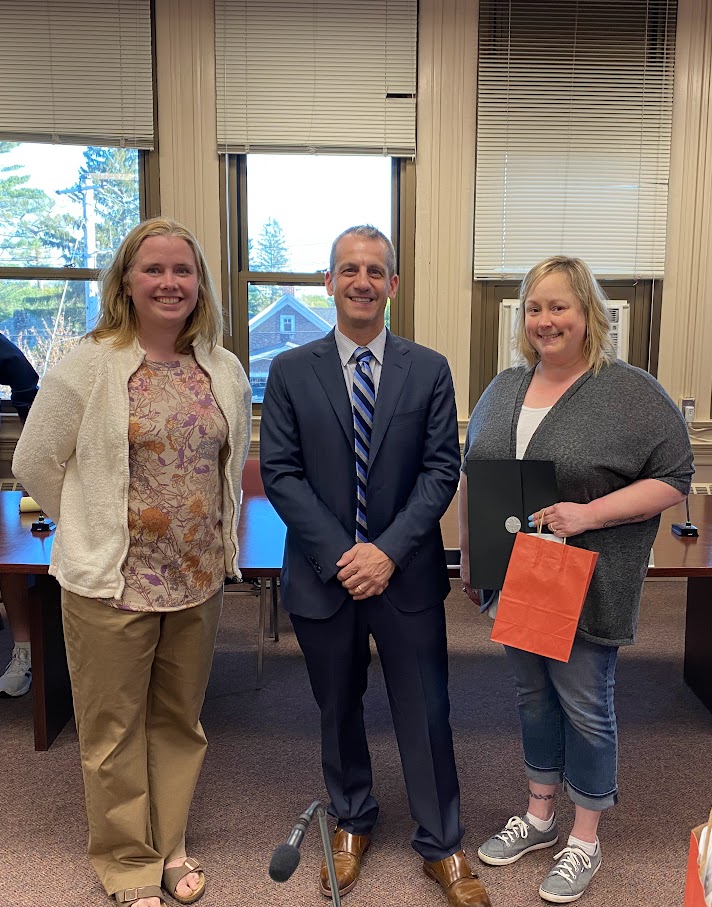 Heidi Lynch, Holmes Transportation Bus Driver, Bus #2 to Amvet Boulevard School
Miss Heidi is the nicest and most professional bus driver I have ever seen. Heidi is friendly, patient, and kind. All of the kids love her and she makes taking the bus enjoyable. She goes above and beyond to spread a smile to everyone she sees, everyday. Heidi is such a genuine woman with a heart of gold. She not only makes the children feel safe with her stellar driving but she truly cares about her job and the well being of each and every child on her bus. When a child on our street is habitually late, she will turn around and wait for him as he frantically runs out the door. She has stopped her route and driven back to our house when my child was distraught that he forgot his backpack. Heidi always welcomes the kids with a smile and a wave and actually connects with them. The best feeling in the world is to have your children want to get on the bus and go to school with someone they love, making them feel safe and cared for. She is just above and beyond the scope of what I'd expect in a bus driver and we are so incredibly lucky to have her.
Submitted by Parents/Guardians @ Amvet Boulevard School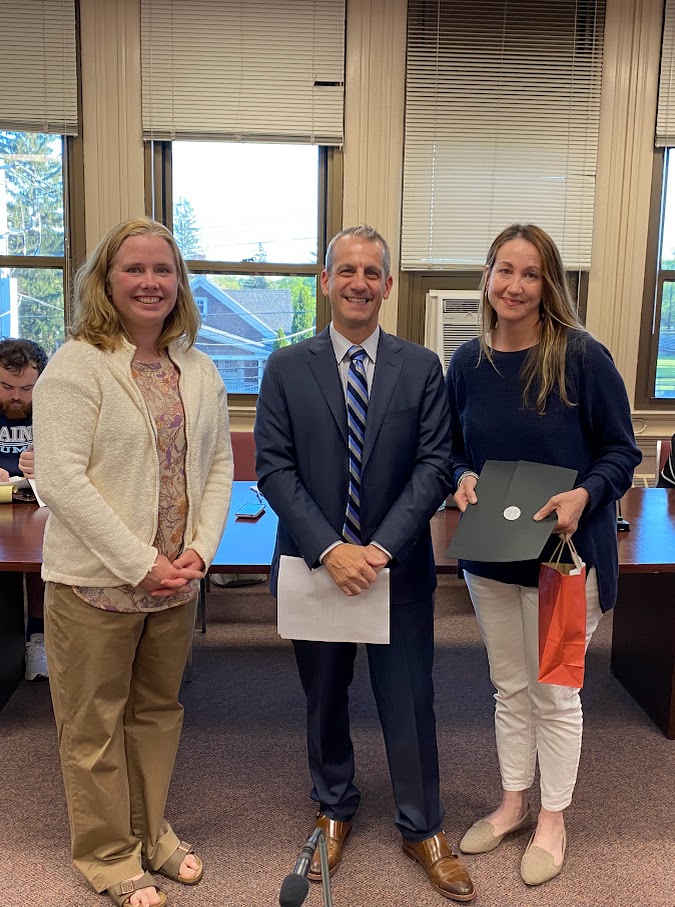 Heather Sawyer - Kindergarten Instructional Assistant @ Martin Elementary School
I do not have enough words to describe how grateful we are as a family that our child has Mrs. Sawyer. Our child has had some issues/medical and Mrs.Sawyer has made our transition into Kindergarten smooth and comfortable. Mrs. Sawyer brings our child down to the nurse 2-3 times a day. Mrs. Sawyer is always in constant communication with the nurses and myself if there are any changes that need to be made to our routine or if different issues arise.
My child adores Mrs. Sawyer. She's such a great teacher. My child made a "bottle monster" and Mrs. Sawyer still has it on her desk. Mrs. Sawyer recognizes their creativity and gave my child a golden star for making a book of monsters at home. She's gentle and they look up to her.
Submitted by Parents/Guardians @ Martin Elementary School
Spotlight Employees of the Month ~ March 2023
It is with great pleasure that I nominate Ms. Sarah Bateson for NAPS "Spotlight" Employee Of The Month. In addition to performing her job at an exemplary level, Ms. Bateson demonstrates an extraordinary commitment to her students. Ms. Bateson takes it upon herself to provide exceptional support for her students. As an example, in my opinion, she has gone way above to help my grandson during the past 2 years at NAMS. She is always reaching out to him and myself. She genuinely is a very caring person. Ms. Bateson has been a huge influence in my grandson's academic work, helping him get over many hurdles. She has also been able to help him with personal challenges that he has and is facing outside of school. She always has a very positive input. She is a person who gives her all. She has taken time out of her busy schedule to meet with me and discuss my grandson's needs, progress and goals. NAMS is very lucky to have such a great person. Ms. Bateson is helpful, caring, resourceful, and happy to offer services, ideas, and resources. Through the many changes and challenges my grandson has faced in the past 2 years, she has never given up on him. Her skills, knowledge, willingness to help others, and her dedication to the students makes her a great nominee consideration.
Submitted by a Parent/Guardian of a NAMS Student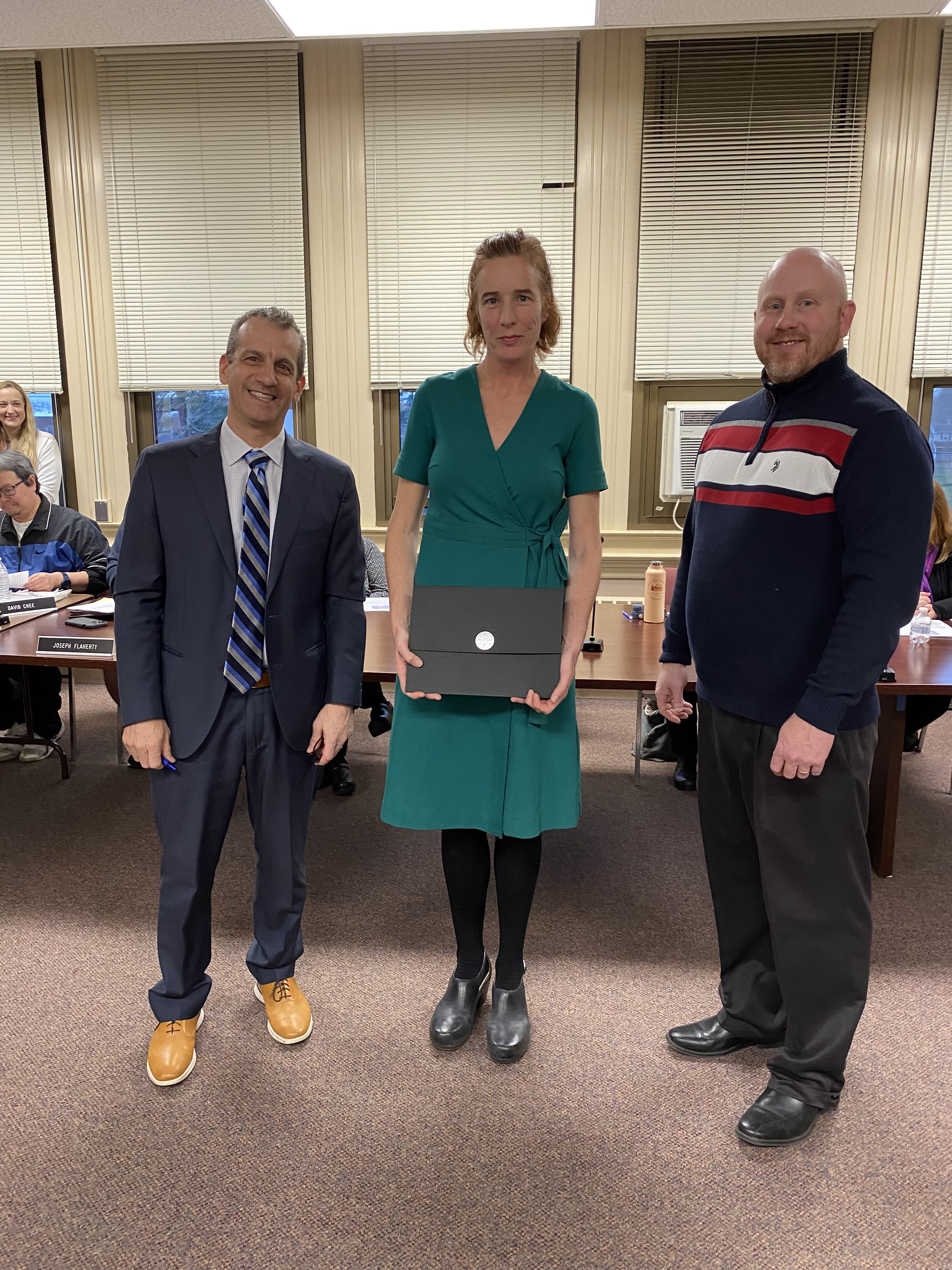 Anne Marie McGrail - Spanish Teacher, NAHS
Anne Marie is an exceptional Spanish teacher at North Attleborough High School. She goes above and beyond in every way to encourage, support, guide, and lead her students to success. She commits her work day to getting students to read, write, listen, and most importantly, speak Spanish. Outside of school she pours hours of her own time into detailed, constructive corrections on classwork, homework, and assessments in order to truly demonstrate to her students areas in which they are proficient, mastering content, and struggling. She encourages learning from mistakes and helps students reach their full potential. Anne Marie always makes a concerted effort to get to know her students and understand their strengths and weaknesses. She always puts her students and their needs before her own and adapts quickly to ensure she best reaches them where they are.
There are always a handful of students looking to speak with Anne Marie at any time of the school day. She is someone that the students respect and gravitate towards. In addition to being an exemplary teacher, she is a three season coach as well as the advisor for the class of 2025. This allows her even more opportunity to connect with students and be a leader and a champion for them. Her connections with students do not go unnoticed and her commitment to creating a healthy and supportive environment for all students to learn is remarkable.
Anne Marie was my high school AP Spanish teacher and is now my colleague and friend. I can say from personal experience how incredible of a teacher she is having seen it first hand as a student as well as working with her. I have learned from her as a student and through collaboration in my career.
Submitted by a Staff Member at NAHS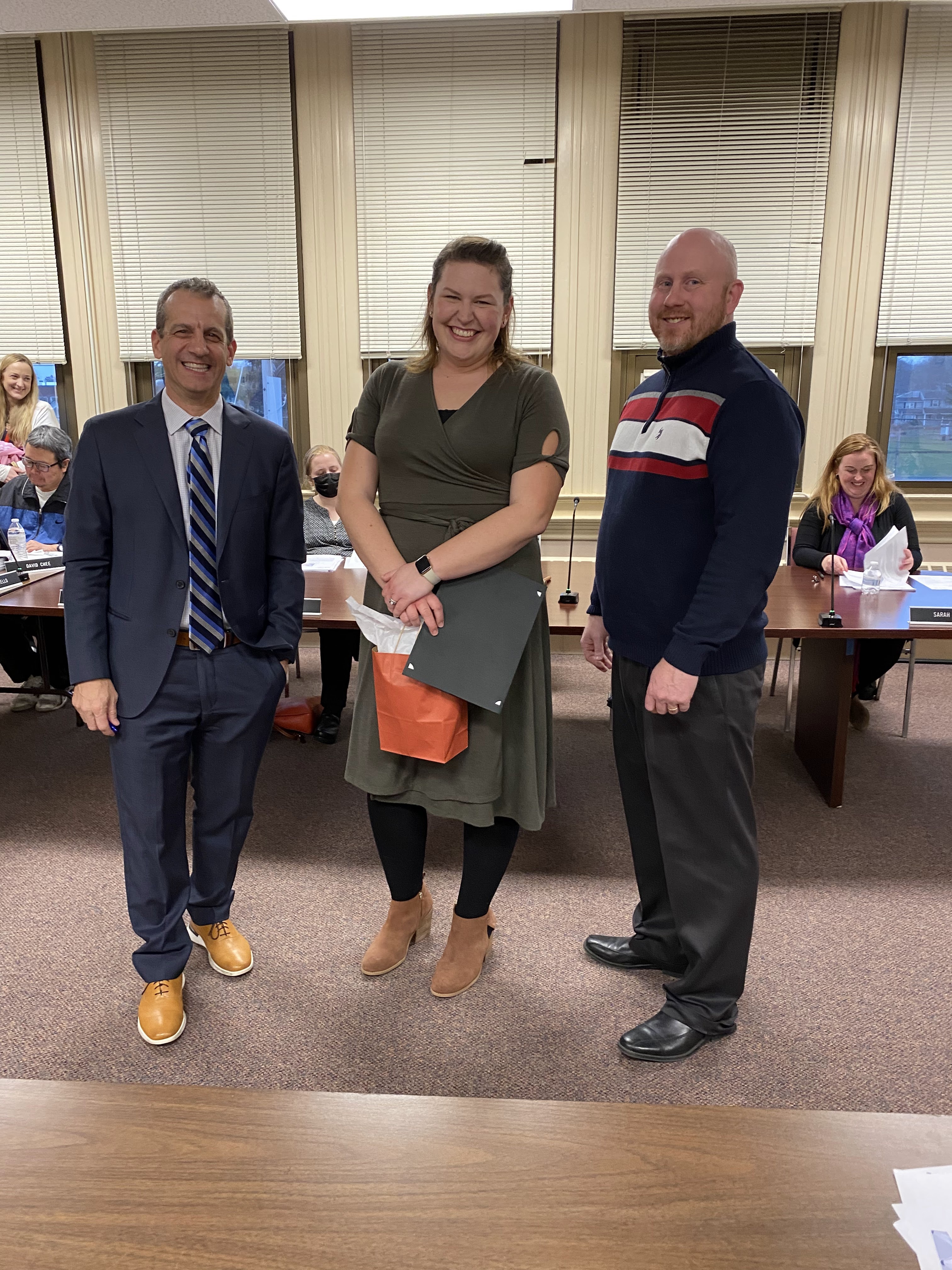 Laura Croteau - Grade 4 Teacher, Amvet Boulevard School
Laura Croteau is one of the most positive, influential teachers that a student can have at Amvet Boulevard School. You can tell from her engagement, parent emails, and feedback from students directly that she truly LOVES what she does. She has taken her role as teacher and expanded it to cheer leader, coach, confidant, and so much more. Our daughter has anxiety, and one of the few people she truly accepts and trusts is Laura Croteau. She has been a strong advocate and supporter of ensuring that every student in her class is learning to their full capability. This influence, kindness, and determination is what really sets her apart. She takes ownership and responsibility for every student. She celebrates successes, and she is there to figure out the hardships. This level of teaching truly exemplifies what it means to be best-in-class.
Submitted by a Parent/Guardian of an Amvet Boulevard Student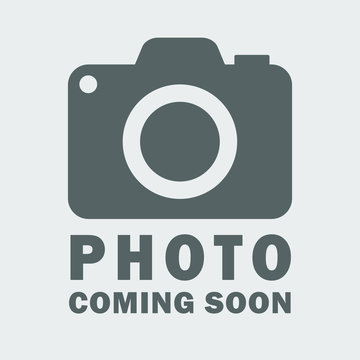 Ashley Wilk - Special Education Instructional Assistant, Community School
Ashley Wilk has incredible passion and genuine care for both her class and Community School students. Community is blessed to have someone so engaged, fostering inclusion, and embodying compassion daily. I've witnessed these qualities firsthand, coupled with exceptional patience, while volunteering at Community School. Ashley always remains calm and collected, while putting the child's needs and well-being first, despite responding to escalating behaviors. Instructional assistants and special education teachers alike are often the invisible forces that make life-altering impacts on children's lives - Ashley and her peers should be recognized for their amazing efforts and impact.
Submitted by a Parent/Guardian of a Community School Student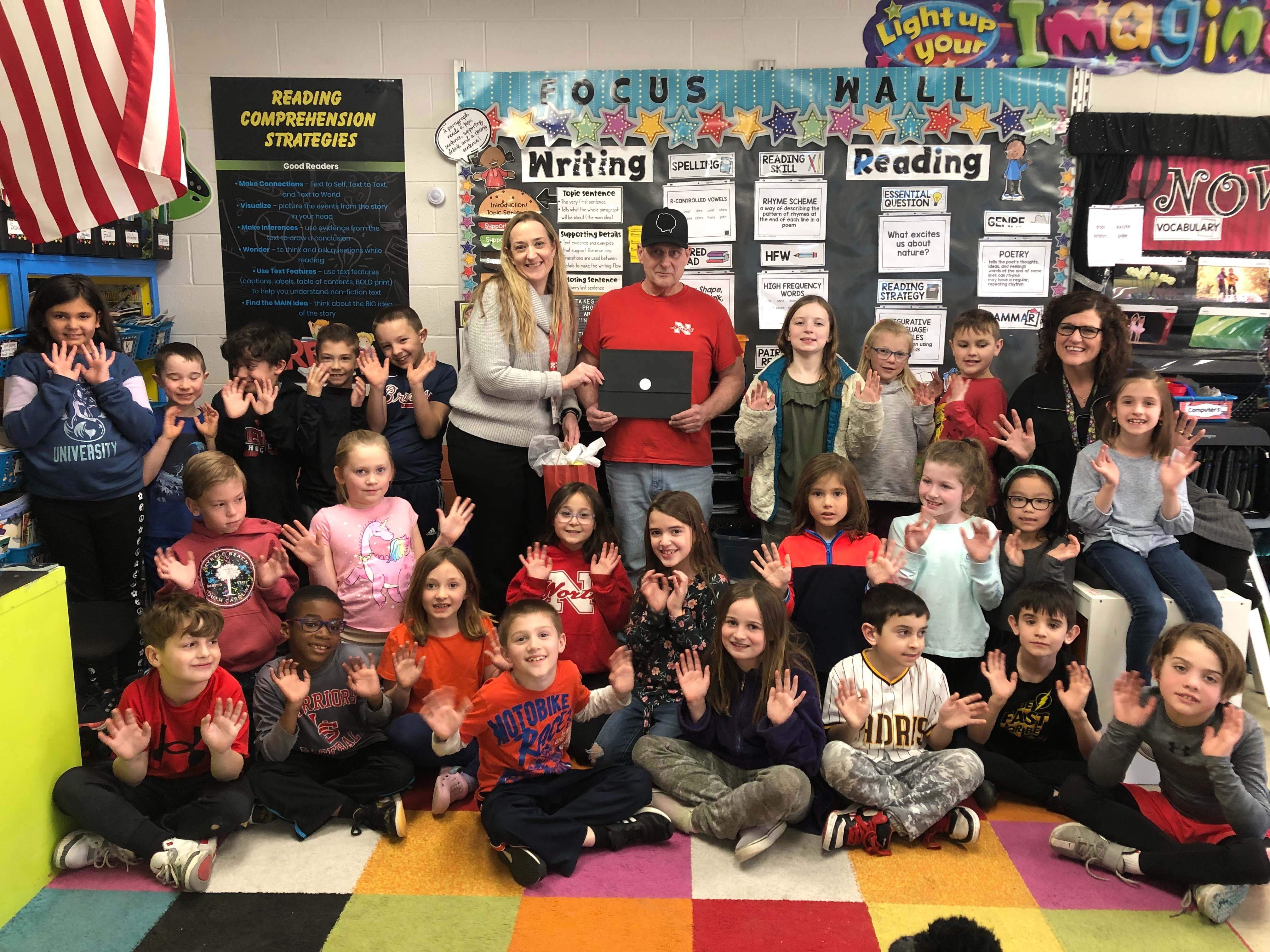 James Germaine - Head Custodian, Joseph W. Martin Elementary School
Mr. Germaine has been a custodian at Martin School for 12 years (and in the district for 14). Jim is always the first to hop in and offer support when help is needed. He greets students and staff with a smile everyday. He treats everyone patiently and with kindness, always. Lately, we've had difficulty with custodial staffing and Jim has graciously filled in and put the needs of our school before his own (even missing his tropical vacation with his wife!) Day to day, Jim connects with students and staff in a meaningful way. He'll remember if your spouse is sick, or if your son had a hockey tournament.
During the height of COVID cleaning protocols, Jim worked tirelessly to ensure the cleanliness of the building and our safety. As COVID evolves, he continues to be flexible and dedicated. Jim truly goes above and beyond every single day. Martin School is a better place because of him.
Submitted by a Staff Member at Martin School.